Erwin Utilities is committed to keeping the power on for our customers.  When problems or inclement weather occur, a safe and fast restoration is our goal.  To report a power outage, please call our office at (423) 743-1820.
During normal business hours and wide-spread power outages, Erwin Utilities uses an automated outage reporting system to monitor issues. When an outage occurs, this system helps us collect and organize the problem area(s), which significantly reduces response time.
To see areas that have been affected during an outage, click on the "Live Outage Map" below. Updates are also made regularly on our Twitter and Facebook pages.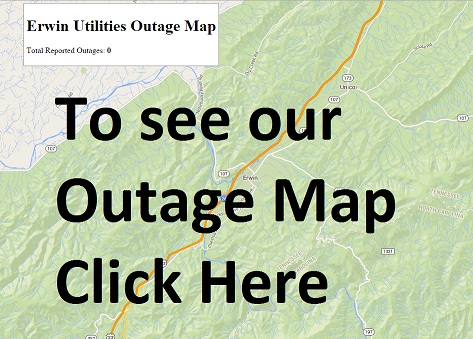 Check out our Twitter feed and
Facebook page for outage updates!